Charleston Happenings Vol. 26
We're switching things up!
Instead of an email newsletter, we'll make each issue of Charleston Happenings a blog post. This allows us SO much more flexibility and will make our stories look much cleaner.
Don't worry, if you're an email subscriber, we'll still notify you every 2 weeks there's a new post. No need to rely on that archaic RSS feeder business (OK, I know I just dated myself 😁😳).
And if you're not an email subscriber, what are you waiting for?! We'll fill you in on the latest restaurant and retailer openings in the Charleston area.
If you just fill in that box below. 🙏🏻
I agree to be contacted by The Farrell Group via call, email, and text. To opt-out, you can reply 'STOP' at any time or click the unsubscribe link in the emails. Message and data rates may apply.
We respect your inbox. We only send interesting and relevant emails.
Revelry Brewing Opening In Folly Beach
Revelry Brewing, that of the terrific rooftop location downtown, announced they'll be opening in Folly Beach late this summer.
Imagine being able to walk off the beach, only 200 yards down, and have one of their great brews in your hand.
When they open, they'll be the first beachside brewery in South Carolina.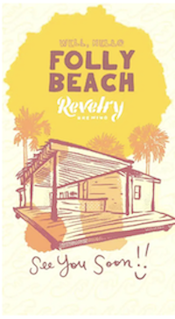 Azul Mexicano To Open In FormerTaziki's
If you drive Coleman Boulevard near the Ravenel, you surely noticed that Taziki's Mediterranean Grill closed a while ago.
And if you're like us, you may have also wondered how such a prime end location--with terrific visibility to Coleman--could have remained vacant for so long.
The good news is it won't be vacant much longer. While an opening date has not been set, Azul Mexicano will be opening in the space.
We'll keep tabs on the construction, as it's been ongoing for a while, and report back when we learn the opening date.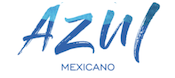 Charleston Brunch Festival Returns Next Saturday the 18th
Who doesn't like brunch? And after a few years off thanks to the pandemic, this ode to all late-morning eats and Bloodies returns to Charleston.
According to the organizer's website, it'll be "A Celebration of Brunch with brunch bites from great Charleston restaurants and food trucks, mimosas, bloody marys, Brunch Punch, beer, and wine. Live Music and DJ".